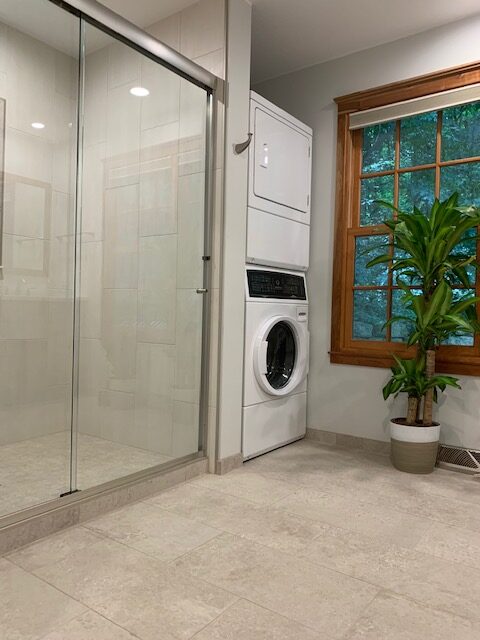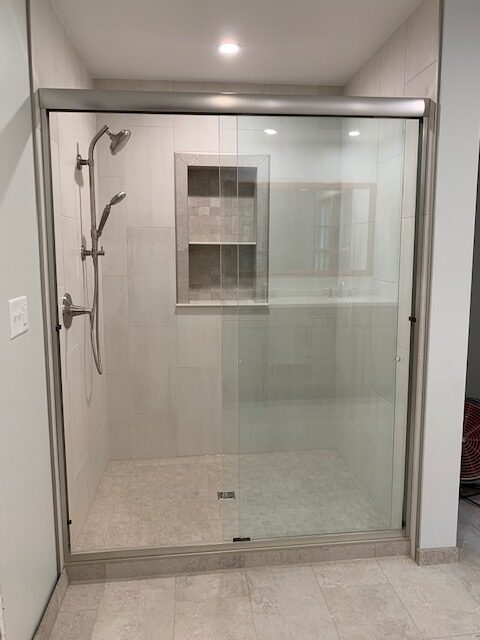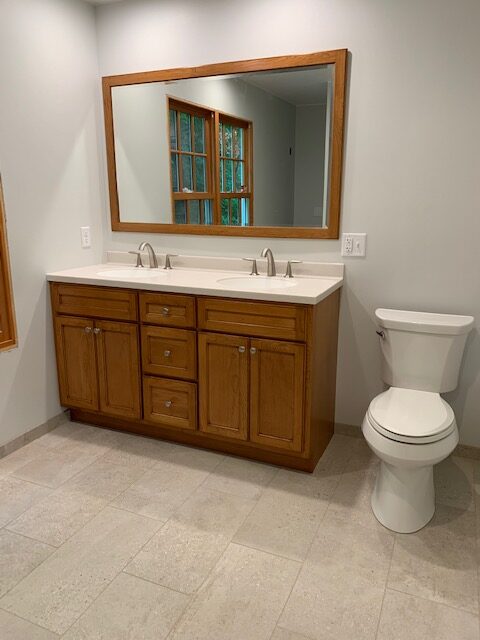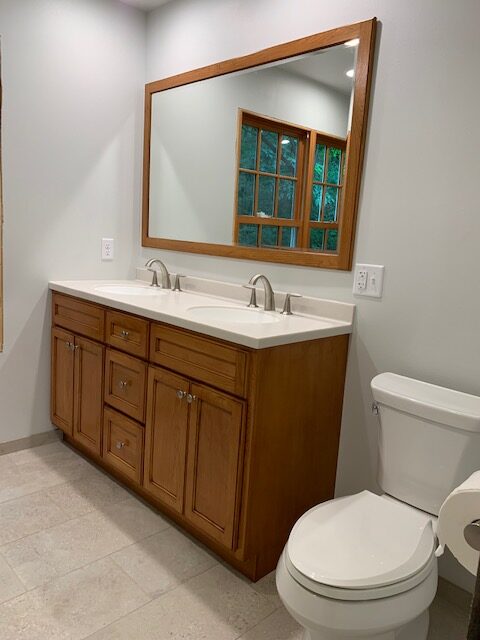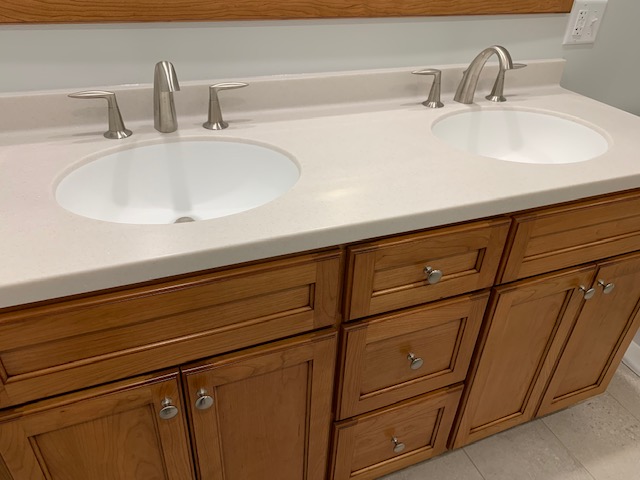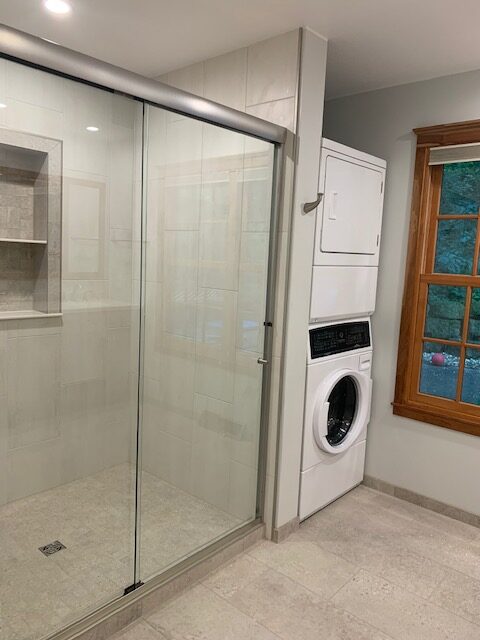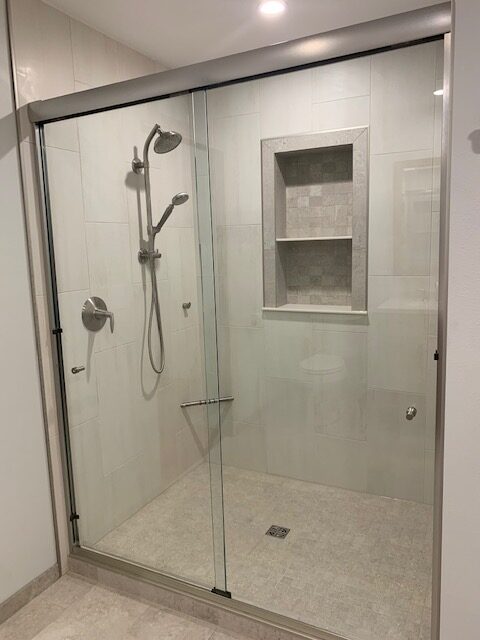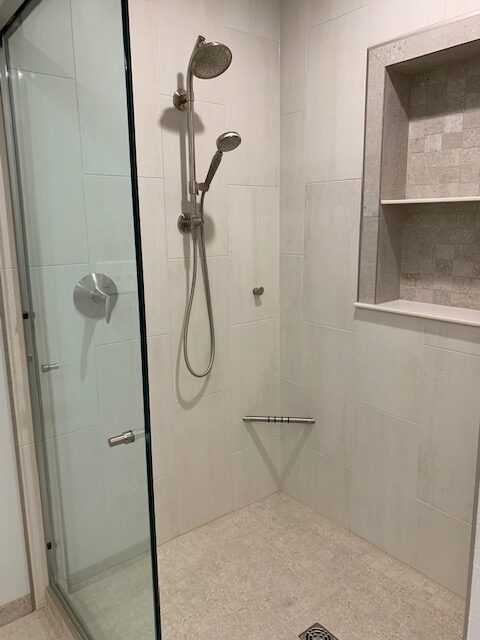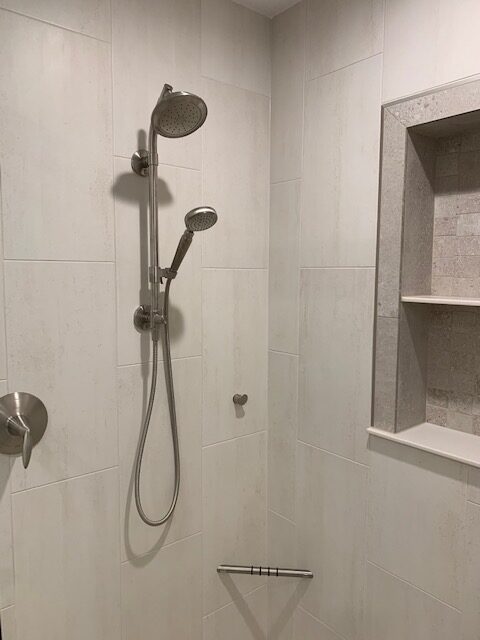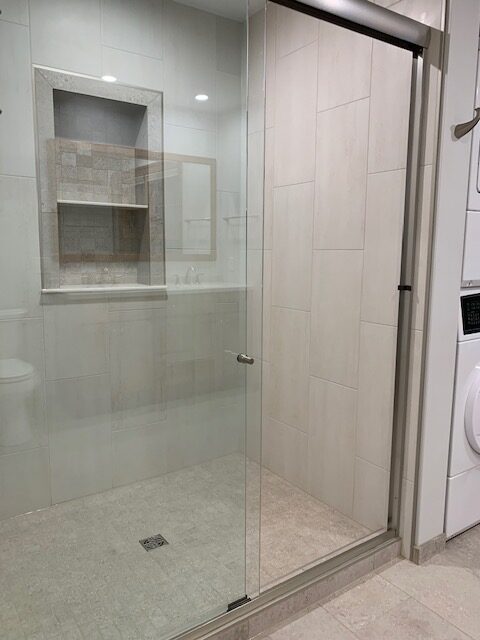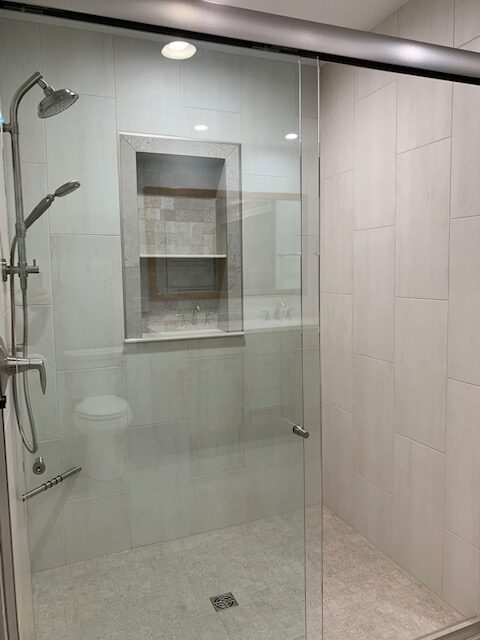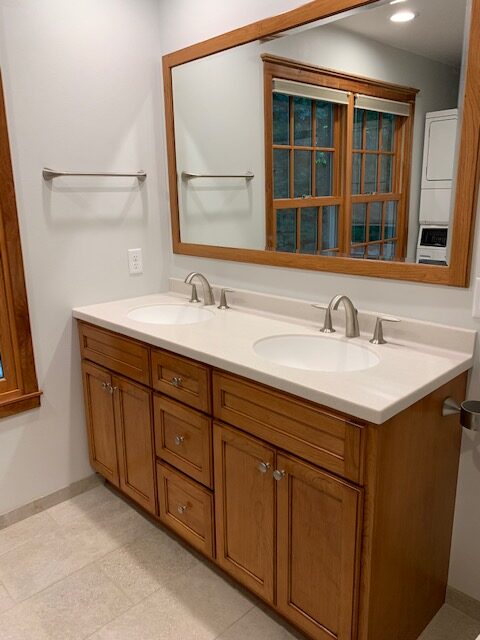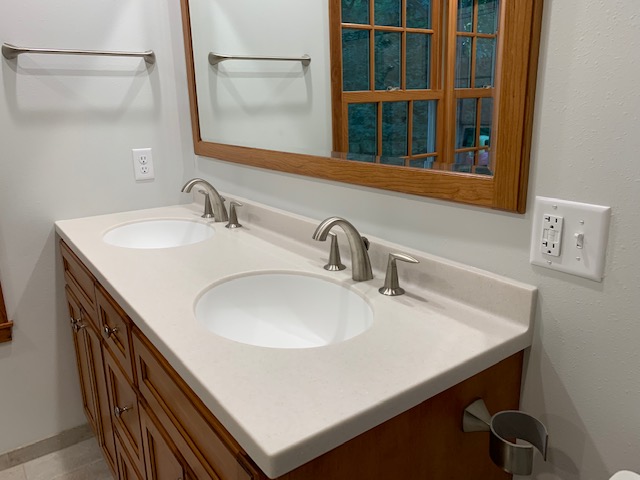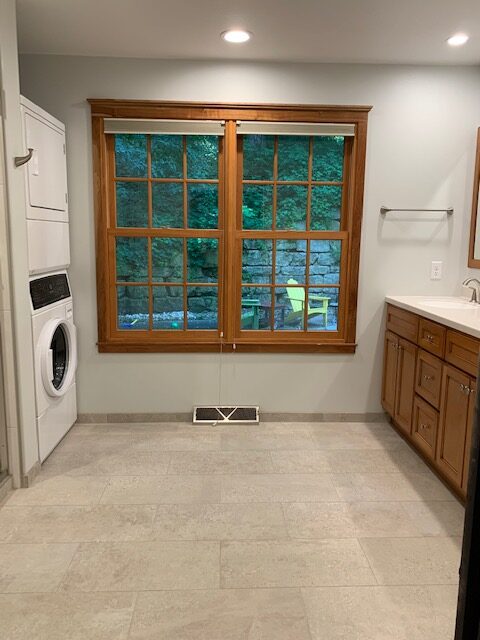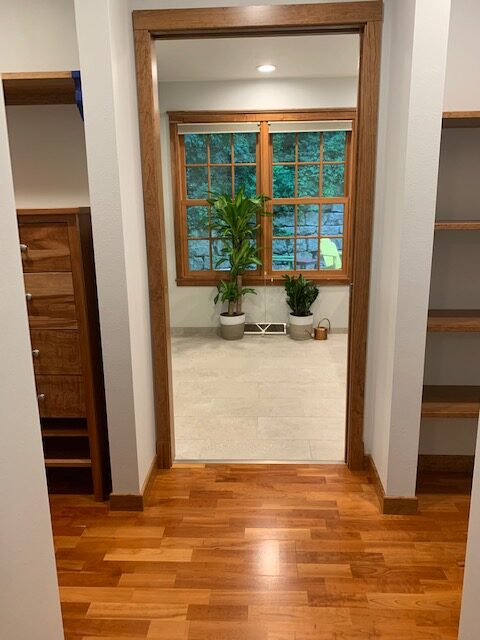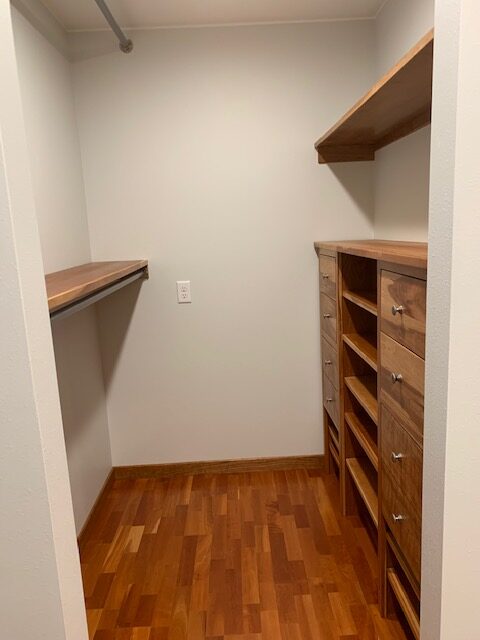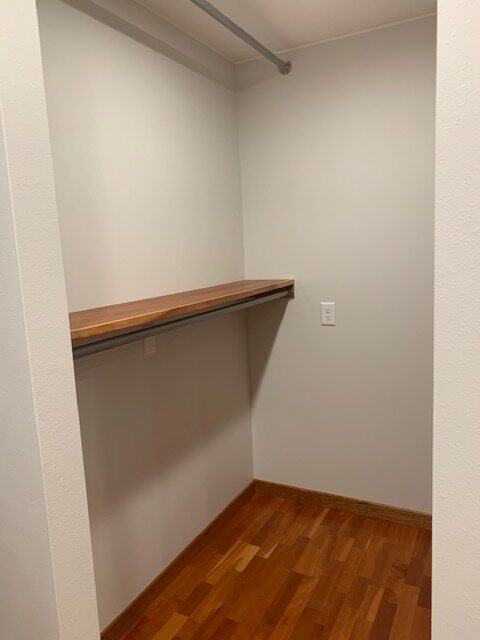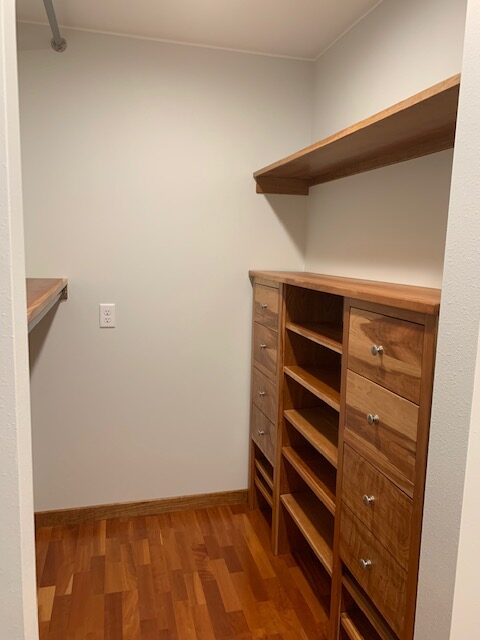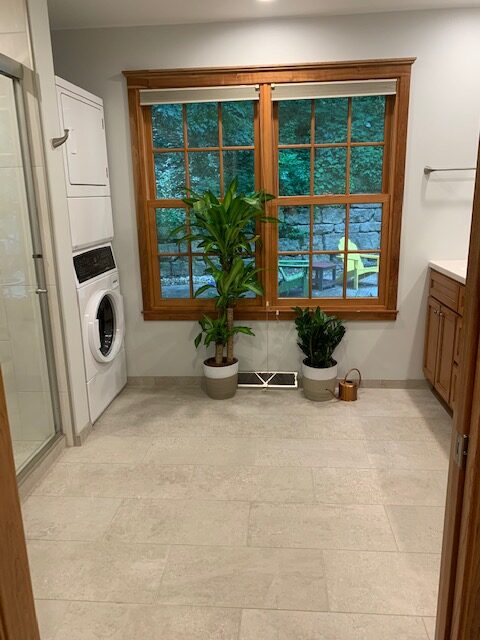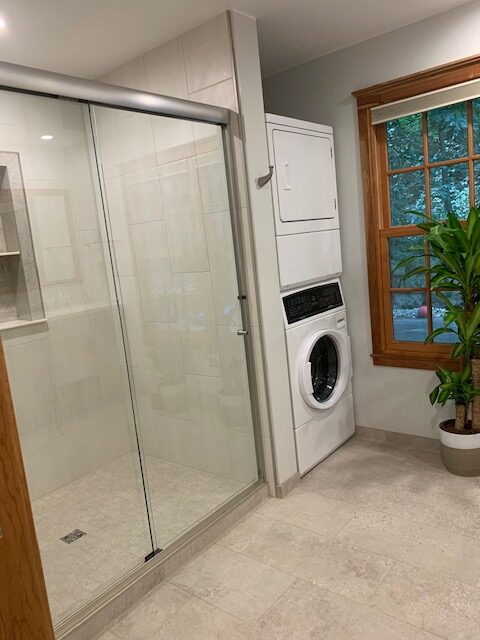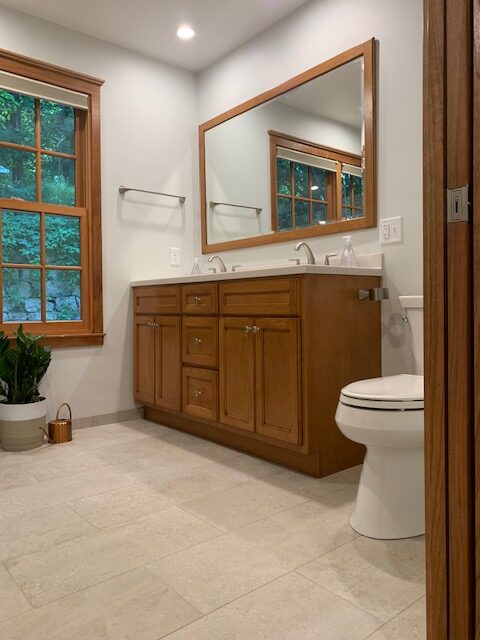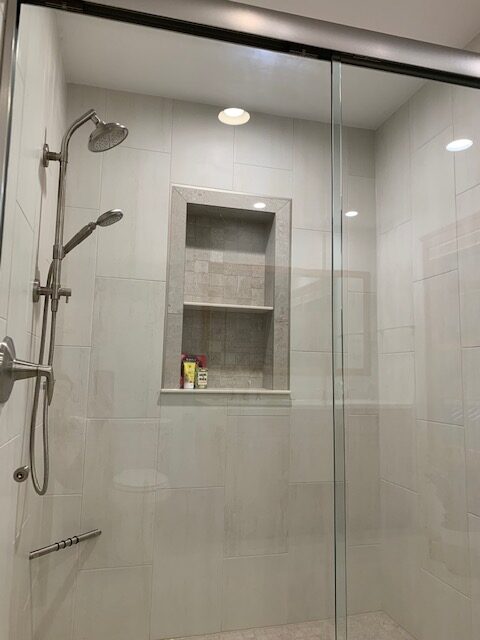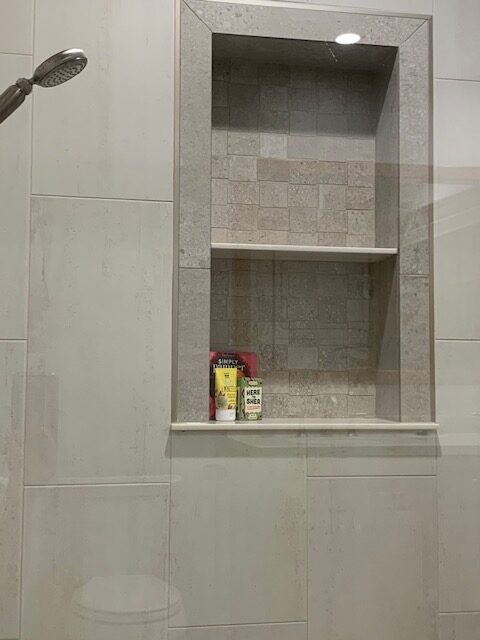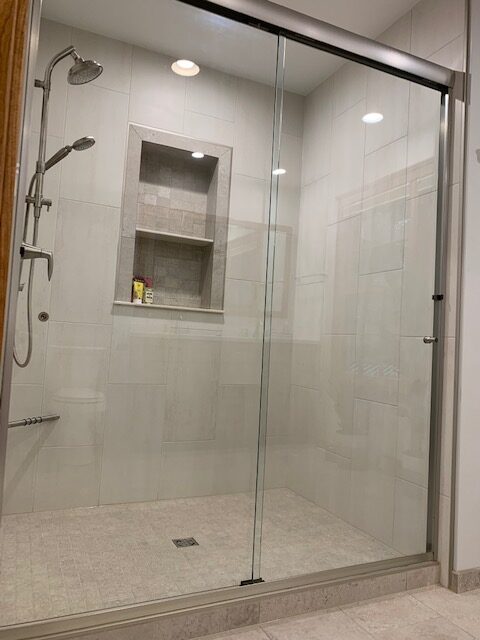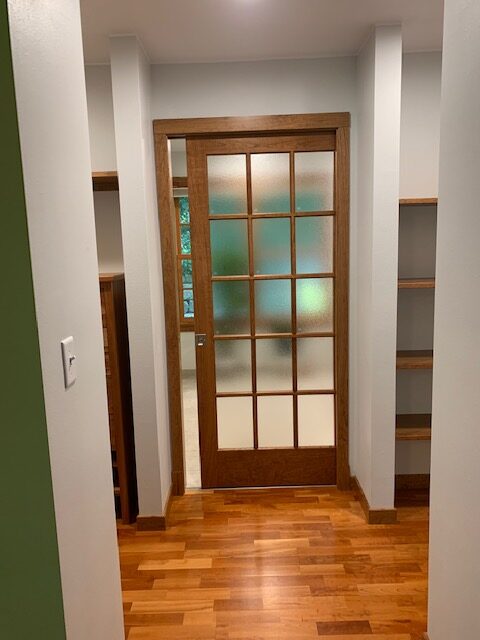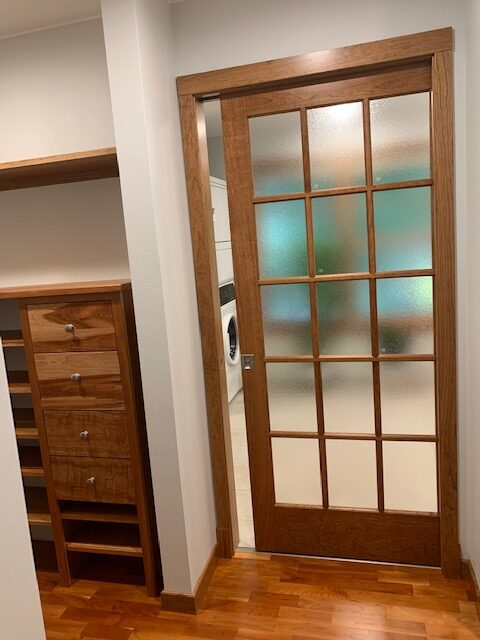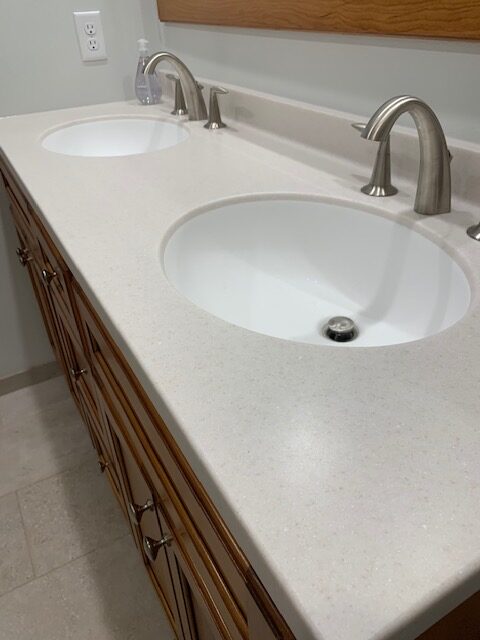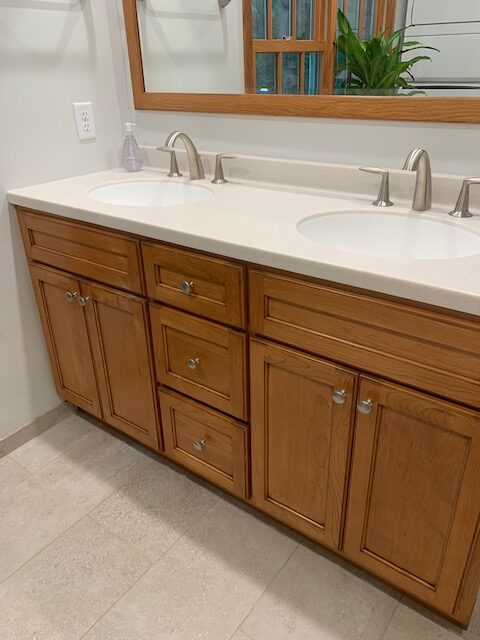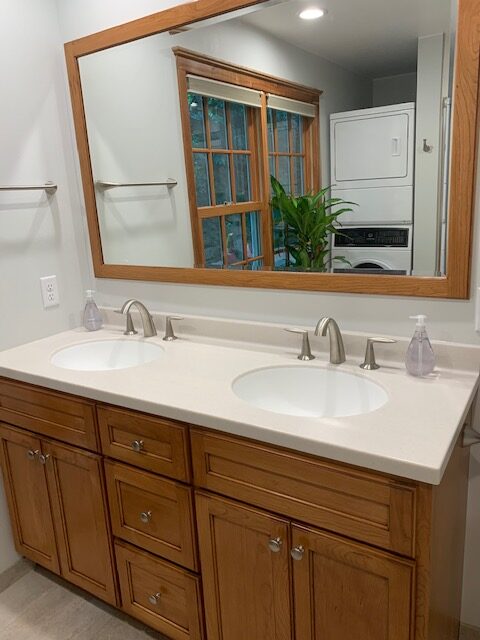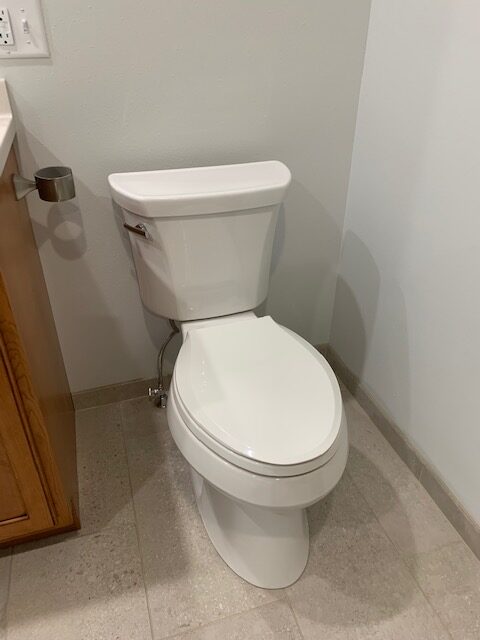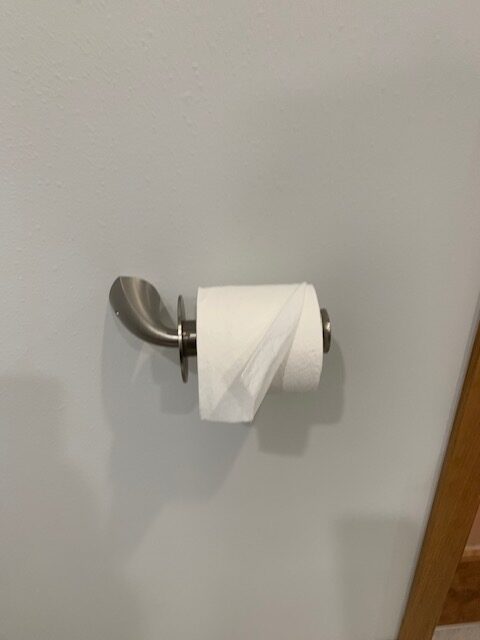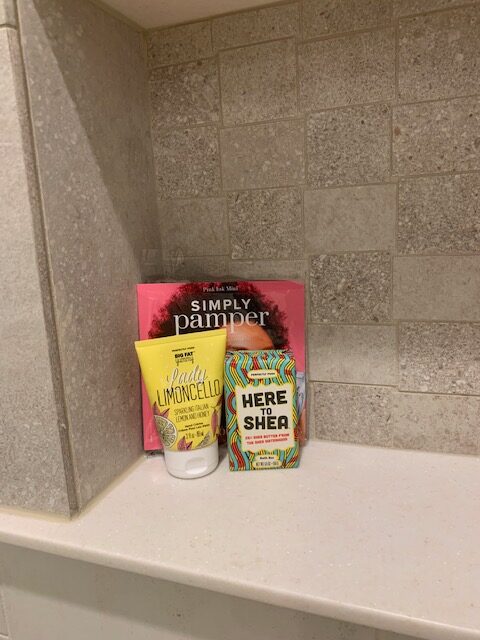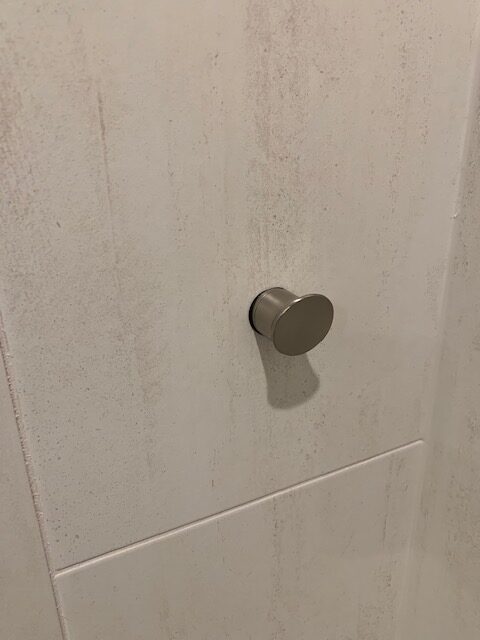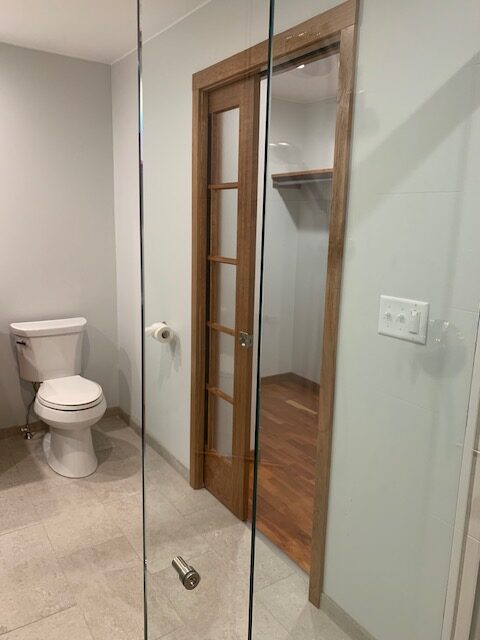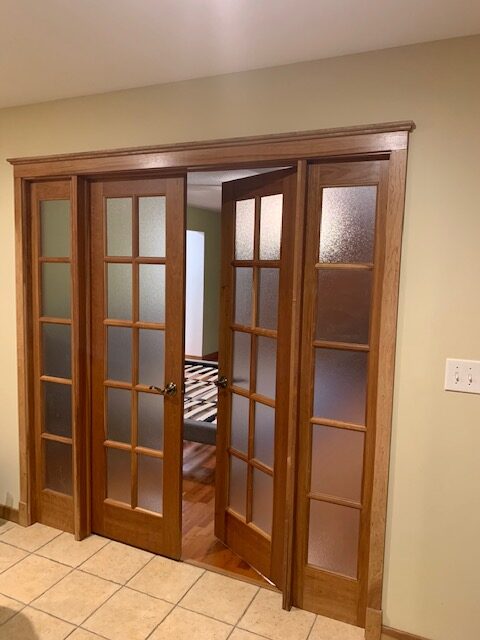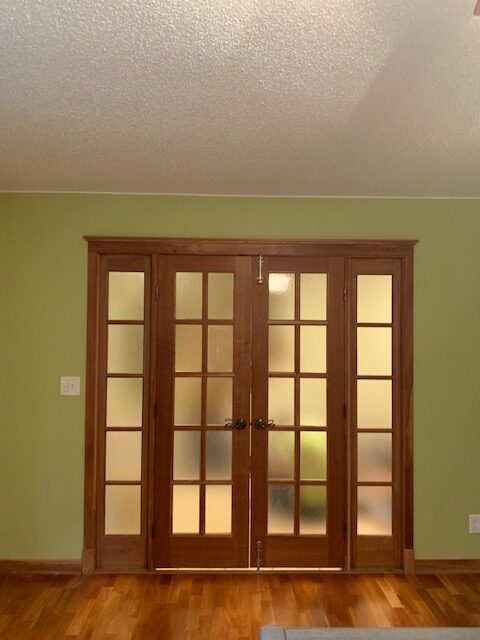 This was a complete build out. We converted an unused den space Into a master bathroom with two large walk-in closet spaces and laundry in the bathroom. We framed in a large double door for them to convert a library space into their new master bedroom suite. This was a very long but amazing job from start to finish! Which means, so much planning went into this and we are very happy with the end result!
The floor is a new color. Daltile's Artistic Grey in a 12×24 tile with a Natural Almond grout. Same color is on the shower floor only in a 2×2 mosaic! The shower walls are Daltile's Cove Creek Off White 12×24 with an Antique Ivory grout. The accessories in the shower are all Kohler of course! A beautiful Artifacts Hydro rail in a brushed nickel finish with a few added accessories for added use! The shave bar is quite the item! I love these! The glass is a 3/8 semi frameless slider!
The vanity and mirror are Bertchs' Northbrook door style with a Cherry Java finish. The Pocket door was a special order piece that we custom stained to match all of the wood in the home! All of the shelving and trim in the closets beside the dresser were custom built and stained. The door in the entryway was re-glassed and custom framed to fit the new space!