Remove Bathtub Hazards With a Walk-In Shower
Your bathroom is considered one of the most hazardous rooms in your home.  This becomes more of a concern the longer you live in your home.  One of the most dangerous situations for people with mobility problems is the bathtub.  A solution is to install a shower designed with easy entry and exit in mind. A low or zero threshold is a must for more advanced seniors and complex mobility issues.  A shower with a low or zero threshold allows you to step over or roll a wheelchair directly into the shower for use.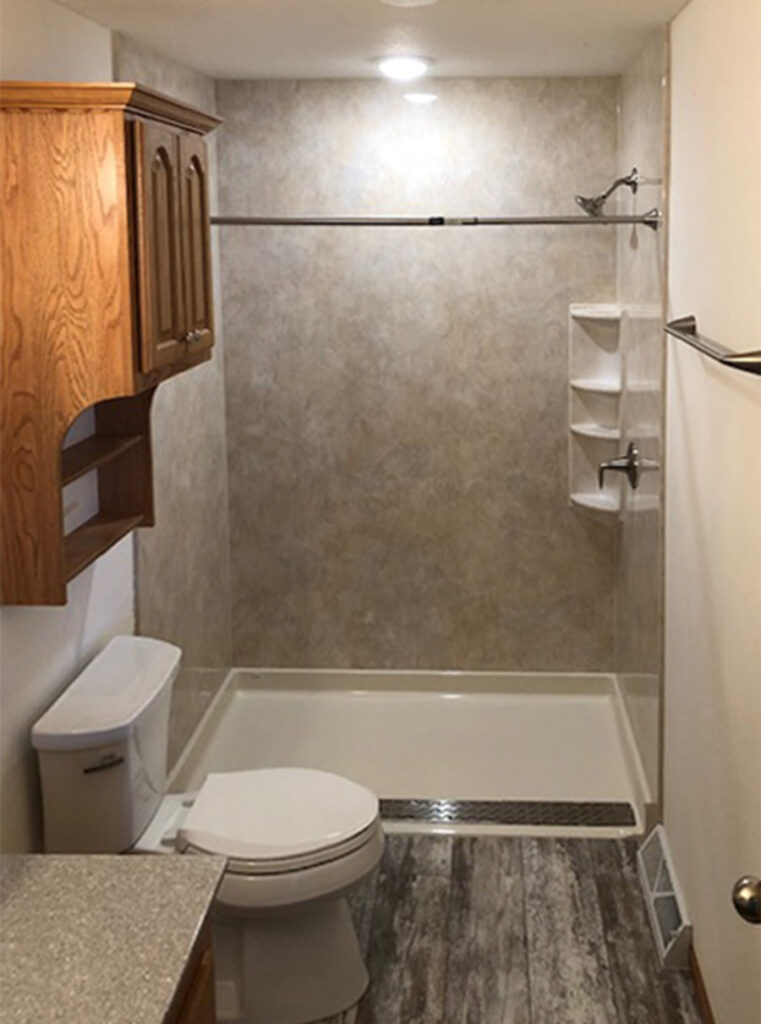 You May Also Be Interested In
Custom shower seats and benches
Grab and slide bars
Bathroom Shower Needs Assessment
Our design representatives sit down with you and develop a solution that will allow maximum comfort and peace of mind, keeping you or a loved one home longer. All of our showers are custom made with your specific design tastes and needs in mind. We offer systems in acrylic, solid surface, tile and epoxy just to name a few.
Benefits of Barrier-Free or Walk-In Showers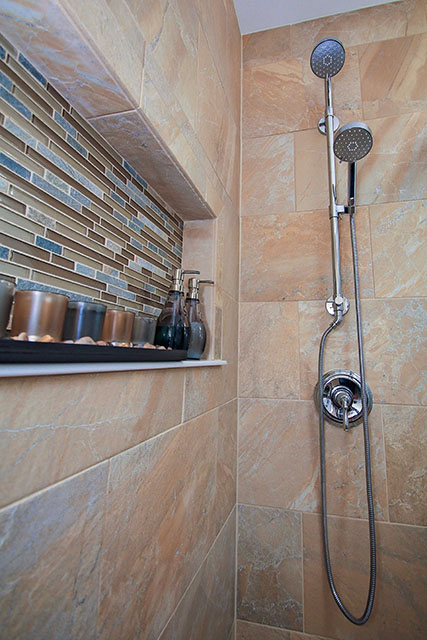 Multitude of colors and materials
Permanent and non-permanent seating available
Whole room capabilities
Shower door, shield, or curtain
Grab bars installed anywhere
Shelving options
Gives the user independence
Gives family members peace of mind
At Bath Fixers of La Crosse we have been building walk-in and barrier free standard and custom showers for 40 years.