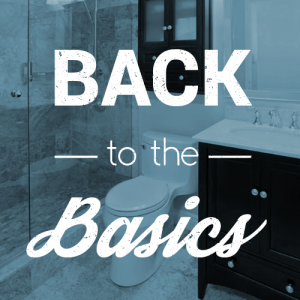 It's easy to get caught up in all the newer gadgets and decorating ideas out there when you've finally decided to remodel your bathroom… but let's look at some of the little things you may have overlooked.
First of all, unless you are well versed in plumbing, you'll probably want a professional to do the installation.  One leak or one burst pipe can easily wreck a much bigger plan.
Second, storage storage storage.  You really can't have enough, but make sure that the storage you have fits your needs.  There are many options out there for everything from smaller items to big bulky hair dryers.  Build your storage around what you use.
Remember it's a bathroom.  You're going to be dealing with temperature swings and lots of moisture.  Whatever you put in the bathroom needs to be ready for this environment.  This includes everything from rugs to the paint you choose.
Remember, lighting and ventilation are both key.  You'll want to have proper lighting in the bathroom  for both convenience and safety.  Plus, you'll absolutely want to be sure there is enough ventilation.  Proper ventilation will not only help to remove odors, but keep down moisture that causes mildew.
Finally, if you are going to do-it-yourself… be ready to discover something you weren't expecting.  If you've never done this before, you can anticipate a challenge(or challenges) that were bigger than you ever expected.
Best of luck, and let us know how we can help!