What did you do in 2013?  If you're like many, you stayed put.  Rather than finding a new shiny house, more people opted to make the one they are in better.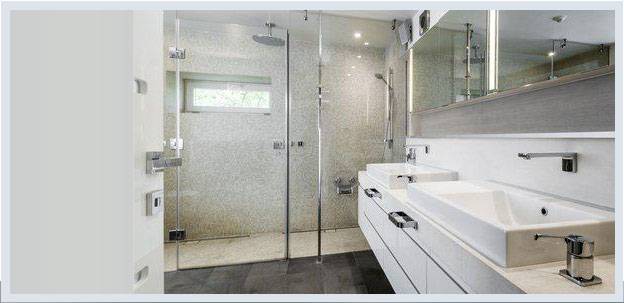 The old adage holds true: you will get the most return on your investment by upgrading your kitchen and bathrooms.  This year was the year of the bathroom.  More people decided to make the most private of rooms more pleasing and functional. Not just a new mirror here and there… but, big time bathroom remodels.  The name of the game this year was to do more with the space you have.  Bathrooms didn't get bigger, but they certainly became more efficient.  Creative bathroom consultants were able to show people how to get more use out of the limited space. Efficiency is key when it comes to smaller spaces in your home. There are so many options out there when it comes to shelving or storage in your bathroom that you might be surprised how much bigger we can make your existing bathroom look!
As in any room, storage is always an issue in bathrooms.  Too many towels, not enough toilet paper, and who knows where the nail clippers are.  2013 showed us many options for storage in bathrooms that hadn't been seen before.  We can show you great ways to keep things organized and out of sight.
We aren't just coming into your home and hiding the things you don't like about your master bathroom or guest bath. We are going to work with you to make sure you get the most out of your bathroom remodel…so that you enjoy the time spent in there rather than hurrying in and out or hoping guests don't use it!
2014 is sure to bring new innovations, and as more people choose to improve the homes they are in Bath Fixers will be there to help!