Question: How many subcontractors does it take to change a light bulb?Answer: You'll find out in a month, when they're halfway done.
Ask just about anyone who's ever hired a remodeler. Subcontracting complicates and lengthens the process. Most folks learn this as their project unfolds—as their kitchen or bathroom sits in a blanket of dust for a month, buried in a detritus of broken drill bits, half-used packages of tile, and poufs of insulation. It's called too many cooks in the kitchen. Here's the short list of subcontractors your average remodel can involve:
Carpenter
Electrician
Plumber
Drywall contractor
Cabinetry carpenter/installer
Painter
Cleaning crew
But it's not the sheer number of bodies that creates the real problem. It's the juggling of their priorities.
Subcontractors' schedules rarely fit together neatly in jigsaw-puzzle fashion. Their work has to be organized into a sequence. If one guy gets delayed by a day or two, the project can easily get delayed far more than that. The general contractor has a lot of balls up in the air and is competing with other general contractors for subcontractors' time and energy. Lose your place in line, and you've just signed up for another five days of sawdust in your morning coffee. It's easy to see how even basic remodels stretch out for weeks, even months, and still not be what you expected.
Next time you're up for a remodeling project, ask the contractor how many cooks will be in the kitchen. Multiply that number by three, and that's about how many years could be taken off your life. Well, not really. But you might at least have your answer to that light bulb question.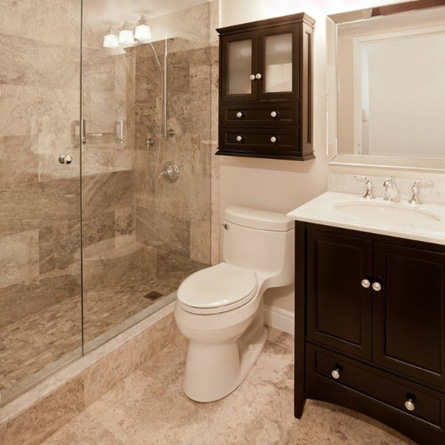 Our company is a little unconventional in that we do everything ourselves. We're talking one expert guy and his own crew doing every step of the whole remodel seamlessly. There's no smoke and mirrors to it, no juggling of subcontractors' schedules. It's a lot simpler, faster, and more efficient, and we know we are unusually good at keeping clients' stress to a minimum, because that's one of our biggest priorities.
The best part? Probably those times when we bump into clients later in the grocery store or the bank—wherever—and are greeted like we're old friends. (Not like one of a half-dozen strangers who passed in and out of their house once upon a time with toolboxes and work boots.) Those friendly encounters feel pretty good. We must be doing something right.